Young Warriors
Immature Martial Eagles
29 x 22.5", Acrylic on Panel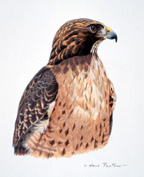 Peregrine Falcon
on Fist
(SOLD)

Redtailed Hawk
Bust Portrait
(SOLD)


Out of the Clouds, Peregrine and Wigeon, Image size: 26x20.5". Edition Size: 250
All Rights Reserved

Distant Eagle, White Gyrfalcon on Sage Grouse
Image size: 21x15". Edition Size: 250
All Rights Reserved

Print Prices:
Peregrine and Wigeon: $35
White Gyr: $25
Baja Golden Eagle: $30
Harpy Eagle Poster: $10
S/H, all prints: $6
For remarques, add $25





Baja Golden Eagle, Image size: 18.5x14.5"
All Rights Reserved

This image was used for a postage stamp issued by the Mexican Postal Service. A small number of signed artist's proofs are available from the artist.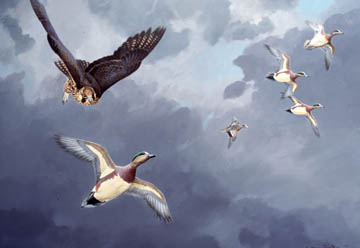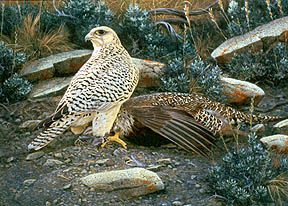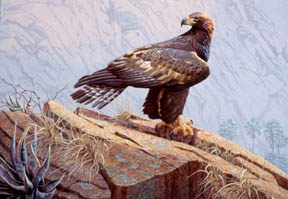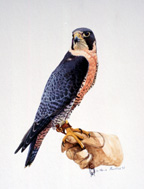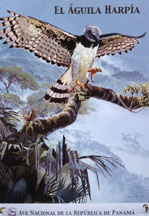 Panama Harpy Poster
16x22"
All proceeds support conservation efforts in Panama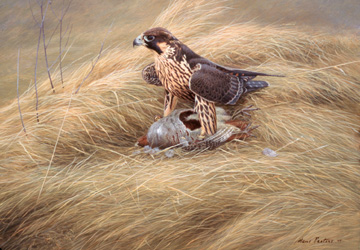 Peregrine Falcon on Hungarian Partridge
18 x 24", Acrylic on Panel
SOLD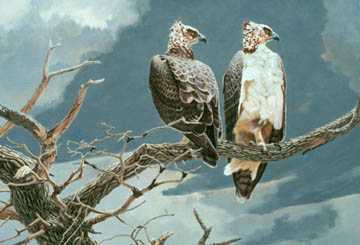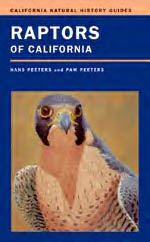 These University of California Press field guides are highly readable, combining identification with how to look for raptors and owls and how to understand them when found. Order books from your favorite bookseller. Contact Hans to purchase original art used for illustrations.

New Books
Written and Illustrated
By Hans Peeters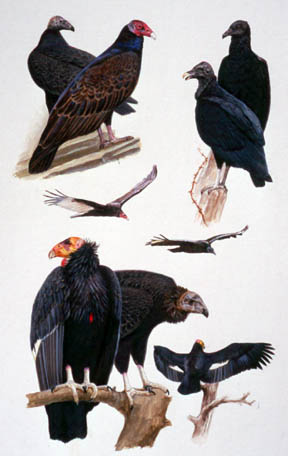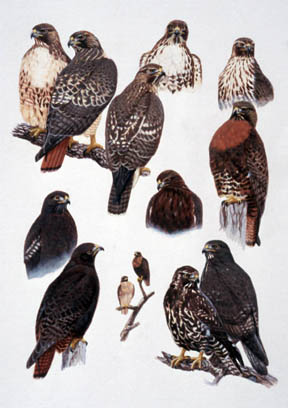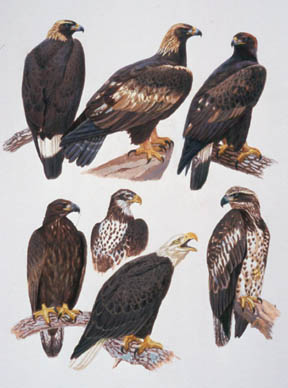 Vultures Redtails Eagles
Original paintings for Raptors of California.

White Gyrfalcon on Fist
Acrylic on Illustration Board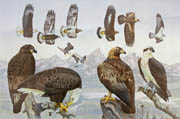 Original Painting for Book
American Bird Conservancy's
All the Birds of North America
Eagles/Osprey
Image size approx. 9.5 x 14

"...delightful and educational...at a level to which many future books will probably only aspire....Raptors of California sets the current standard."
-- Clay Sutton, Review in Birding Magazine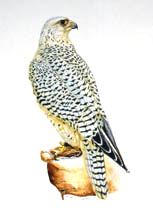 Much of my work is done on commission. For portraits, standard image size of bird is roughly 9 inches.
Prices for portraits or full paintings with background vary according to size, medium (oil or acrylics) and complexity.

Original art no longer available for sale.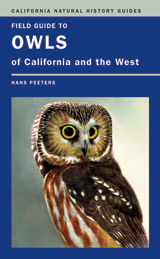 Original art for some color plates available for sale.